Prisustvo krompirovih cistolikih nematoda u regionima gajenja merkantilnog krompira Srbije
Occurrence of potato cyst nematodes in the ware potato growing areas of Serbia
Authors
Bačić, Jasmina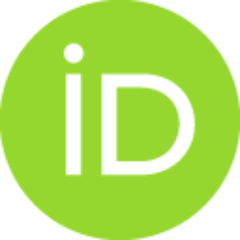 Article (Published version)

Abstract
Krompirove cistolike nematode Globodera rostochiensis i Globodera pallida ubrajaju se u najopasnije štetočine krompira širom sveta zbog čega se ove vrste nalaze se listi karantinskih štetnih organizama u velikom broju zemalja. Redovnim službenim zdravstvenim pregledom zemljišta poreklom sa parcela namenjenih proizvodnji semenskog krompira u Srbiji su tokom poslednje decenije otkrivena žarišta obe vrste koja su proglašena karantinskim područjima. Od 2009. godine sprovodi se i službeni nadzor na prisustvo ovih vrsta u regionima gajenja merkantilnog krompira radi sprečavanja njihovog daljeg širenja. U radu su predstavljeni rezultati inventarizacije krompirovih cistolikih nematoda u usevu merkantilnog krompira u periodu 2009-2012. godine u okviru realizacije godišnjeg programa mera zaštite zdravlja bilja Ministarstva poljoprivrede, šumarstva i vodoprivrede Republike Srbije. Utvđena je samo vrsta Globodera rostochiensis na teritoriji Zapadne Srbije u već zaraženim karantinskim područjima Ma
...
čvanskog, Zlatiborskog i Moravičkog okruga. Prisustvo G.rostochiensis detektovano je u 8.87 % uzoraka zemljišta sa gustinom populacije u rasponu od 40 do 8040 jaja i jedinki drugog juvenilnog stadijuma u 100 cm 3 zemljišta. Najveći procenat zaraženih uzoraka zemljišta registrovan je u Mačvanskom okrugu, dok je najveća gustina populacije utvrđena u Zlatiborskom okrugu.
The potato cyst nematodes Globodera rostochiensis and Globodera pallida are among the most dangerous potato pests in the world and this is why these species are included in the list of quarantine organisms in many countries. During the last decade, by regular official program for control of fields for production of seed potato in Serbia, the foci of both species were discovered and designated as quarantine areas. In order to prevent their spread, an official surveillance on the presence of these species in the ware potato growing areas has been carried out since 2009. This paper presents the results of the inventory of potato cyst nematodes in ware potato fields in the period between 2009 and 2012 in the framework of implementation of the program of the annual plant health protection measures of the Ministry of Agriculture, Forestry and Water Management of the Republic of Serbia. In all cases, only Globodera rostochiensis was found in already infected, quarantine areas of western Serbi
...
a in districts of Macva, Zlatibor and Moravica. The presence of G.rostochiensis was detected in 8.87 % soil samples with population densities ranging from 40 to 8040 eggs and second juvenile stages in 100 cm 3 of soil. The highest percentage of infected soil samples was registered in district of Macva while the highest population density was found in district of Zlatibor.
Keywords:
Srbija / krompirove cistolike nematode / krompir / gustina populacije / Globodera rostochiensis / Serbia / potato / potato cyst nematodes / population density / Globodera rostochiensis
Source:
Zaštita bilja, 2012, 63, 4, 184-191
Publisher:
Institut za zaštitu bilja i životnu sredinu, Beograd